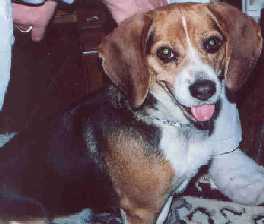 Lady loves to chase rabbits and birds!!!
She loves to play with the Min Pins,
sometimes I have a hard time telling who is the
Min Pin and who is the beagle.
I think she has a personality disorder,
I only thought the Min Pins stuck their tongues
out at the camera!!!
I guess I was wrong.
She seems to be enjoying what ever was on her nose!